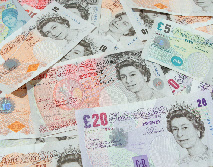 Welcome

Established in 1994, Westgate Print continues to expand its services in the Sleaford area and offers all the services you would expect from your local jobbing printer. We have recently added Plan Copying and Vinyl Cutting to our list of facilities.

The majority of our customers are small to medium sized businesses, voluntary organizations and individuals this has been taken into consideration when investing in new equipment, aiming to provide the best possible quality at the most competitive price. Recent upgrades to our equipment have enabled us to improve efficiency without compromising quality.

New Premises

We took the decision recently to relocate our Copy Shop facilities to Woodbridge Road, where our print works have been for some time.

The Westgate shop was becoming far too small for our equipment and the parking and traffic congestion problems in the town centre were causing increasing problems.

The majority of customers like the new premises. The ample free parking and the position just off the A17 bypass are appreciated. We realise however that it is not so convenient for some town centre customers. If our move is causing you problems please don't hesitate to give us a ring. We are always willing to call in or deliver work as necessary.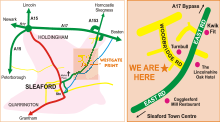 About This Site

The following pages are designed to help new and existing customers when planning their printing. The Artwork section includes information often requested from customers. We also include a free PDF converter and an Upload area.

An on-line ordering system is available for Rubber Stamps and Mini Labels, links are also included to our Wedding Stationery providers.

We intend to add to the site in the near future. Exact pricing for printing can be difficult as there are so many variables, but guide prices for many items will be available soon.

PAYMENTS

We are unable to accept online payments at present. However, we accept debit and credit card payments
(£10 minimum)
in person or over the telephone.

COPY SHOP HOURS

10.00am – 6.00pm.
(closed Thursday)
Saturday
10.30am – 12.30pm

Outside these hours we are contactable by phone and it is normally possible to arrange meetings to suit.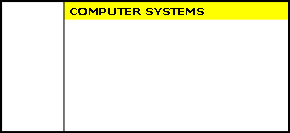 All information related to computers and software referred to on this site applies to PC systems and not MAC. This is because 90% of our customers are PC based.

We do have Mac facilities and will be happy to discuss any requirements Mac users may have.

Unless otherwise stated, all prices exclude the preparation of artwork. We offer a full design and photography service and will be happy to provide prices on request

All prices listed on this site exclude VAT. We have tried to indicate where VAT is or is not applicable but due to the rather complicated rules this is not always obvious. For full details please refer to our HMRC PDF file.


We are happy to provide free no obligation quotes. Please refer to the contact details page or email us your requirements on the quotation form provided.

This is my first attempt at a website and I hope to add improvements. If you have any questions or suggestions please email me:
robert@westgateprint.net

5,000

A5 LEAFLETS

single colour ink

includes prep. of artwork
from
£39.00
zero VAT

The Future . . .

We have various new lines coming up. T-shirt printing, special 'Make Them Cringe' party packs, new selections of Wedding Stationery and various other ideas which we cannot announce as yet – WATCH THIS SPACE!